Enter now for your chance to win a bundle of some of our top books from 2001-2005, including EAT THAT FROG! by Brian Tracy, THE INCLUSION BREAKTHROUGH by Frederick A. Miller and Judith H. Katz, POSITIVE ORGANIZATIONAL SCHOLARSHIP by Kim Cameron, Jane Dutton, and Robert Quinn, NEW CONFESSIONS OF AN ECONOMIC HITMAN by John Perkins, and THE WORLD CAFE by Juanita Brown, David Isaacs, and the World Cafe Community!

**This contest runs now through September 30th. Check back next month for a new giveaway!**
Eat That Frog! (2001) by Brian Tracy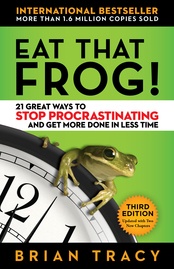 The bestseller Eat That Frog! provides 21 tips to get more done and stop procrastination, in less time!
There's an old saying that if the first thing you do each morning is eat a live frog, you'll have the satisfaction of knowing you're done with the worst thing you'll have to do all day. For Tracy, eating a frog is a metaphor for tackling your most challenging task—but also the one that can have the greatest positive impact on your life. Eat That Frog! shows you how to organize each day so you can zero in on these critical tasks and accomplish them efficiently and effectively.


The Inclusion Breakthrough (2002) by Frederick A. Miller and Judith H. Katz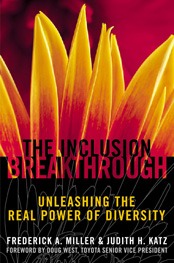 The Inclusion Breakthrough
presents an overview of current workplace conditions, attitudes, and policies based on interviews, surveys, and focus groups encompassing thousands of people in major organizations.
The Inclusion Breakthrough
demonstrates why the bottom line must be the central focus of any change strategy-and more importantly, how to carry that strategy out successfully.
Positive Organizational Scholarship (2003) by Kim Cameron, Jane Dutton, and Robert Quinn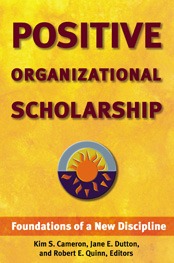 Positive Organizational Scholarship explores the dynamics in organizations that lead to extraordinary individual and organizational performance, and establishes a new field of study in the social sciences. The book offers practical guidance for managers, as well as a future research agenda for understanding and enabling positive organizational behavior.


New Confessions of an Economic Hitman (2004) by John Perkins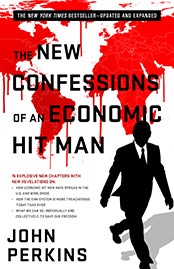 Featuring 15 exciting new chapters, this expanded edition of the New York Times 2004 bestseller brings the story of the economic hit men (EHMs) up to date. Former economic hit man John Perkins shares new details about the ways he and others cheated countries around the globe out of trillions of dollars. Perkins reveals how the deadly EHM cancer he helped create has spread far more widely and deeply than ever in the US and everywhere else—to become the dominant system of business, government, and society today. Finally, he gives an insider view of what we each can do to change it.



The World Cafe (2005) by Juanita Brown, David Isaacs, and the World Cafe Community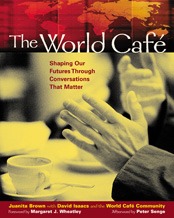 The World Cafe introduces readers to a simple, yet powerful conversational process for thinking together and creating actionable knowledge that has been used successfully with organizations and communities on six continents. The book articulates seven key World Café design principles that create the conditions for accessing collective intelligence and breakthrough thinking, and gives real world examples.
*NO PURCHASE NECESSARY. Enter between 12:01 am (PST) September 1st, 2017 and 11:59 pm (PST) September 30th, 2017. One entry per person. Open to US residents who are 18 and older. Void where prohibited or restricted by law. See Official Rules for full details.*