Enter now for your chance to win a bundle of some of our top books from 2006-2010, including VALUES-DRIVEN BUSINESS by Ben Cohen and Mal Warwick, GET THERE EARLY by Bob Johansen, THE FIVE SECRETS YOU MUST DISCOVER BEFORE YOU DIE by John Izzo, TRAUMA STEWARDSHIP by Laura van Dernoot Lipsky and Connie Burk, and NETWORKING FOR PEOPLE WHO HATE NETWORKING by Devora Zack!

**This contest runs now through October 31st. Check back next month for a new giveaway!**
Values-Driven Business (2006) by Ben Cohen and Mal Warwick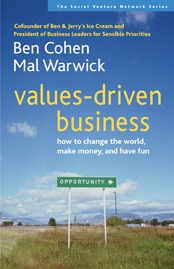 In Values-Driven Business, Ben & Jerry's co-founder Ben Cohen and Social Venture Network chair Mal Warwick team up to provide you with a way to run your business for profit and personal satisfaction. This practical, down-to-earth book details every step in the process of creating and managing a business that will reflect your personal values, not force you to hide them. It includes a self-assessment tool, hundreds of examples, and practical checklists to start a values-based organization.



Get There Early (2007) by Bob Johansen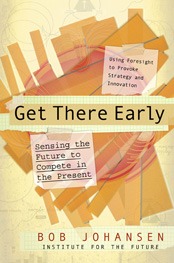 Bob Johansen shares techniques refined over nearly forty years by the Institute of the Future to help you navigate your own organization's road to the future. He gives examples of how organizations like Disney, Reuters, UPS, and the Centers for Disease Control have put these approaches into practice. Through exmaples —including the Toyota Prius, the iPod, and many more—he shows that getting there early means finding new markets, new customers, and new products ahead of your competitors. Get There Early lays out the Institute's three-step Foresight to Insight to Action Cycle that allows you to sense, make sense of, and win when faced with dilemmas.


The Five Secrets You Must Discover Before You Die (2008) by John Izzo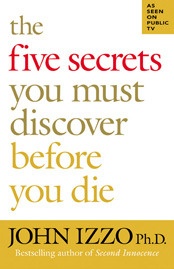 Dr. John Izzo and his colleagues interviewed over 200 people over the age of sixty (up to 106 years of age) who were identified by others as having lived happy lives with purpose and contentment. The interviewees ranged from aboriginal elders to town barbers, from Hollacaust survivors to former CEO's. In these interviews, each person was asked to reflect back on his or her life to identify the sources of happiness and meaning as well as lessons learned, regrets, major crossroads, and what did not contribute to meaning in their lives. Based on these interviews, and Dr. Izzo's twenty years experience helping people find spirit and purpose, the book explores the secrets to finding contentment, happiness, and purpose.


Trauma Stewardship (2009) by Laura van Dernoot Lipsky and Connie Burk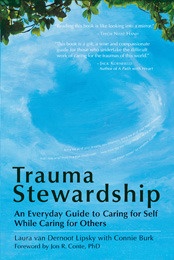 Laura van Dernoot Lipsky takes a deep and sympathetic look at the many ways the stress of dealing with trauma manifests itself: feelings of helplessness and hopelessness, diminished creativity, chronic exhaustion, cynicism, and a dozen more. Lipsky offers help through a variety of simple and profound practices, drawn from modern psychology and a range of spiritual traditions, that enable us to look carefully at our reactions and motivations and discover new sources of energy and renewal. She includes interviews with successful trauma stewards from different walks of life and even uses New Yorker cartoons to illustrate her points.



Networking for People Who Hate Networking (2010) by Devora Zack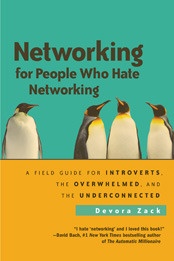 This book shatters stereotypes about people who dislike networking. They're not shy or misanthropic. Rather, they tend to be reflective-they think before they talk. They focus on a few things rather than broadly on a lot of things. And they need time alone to recharge. Because they've been told networking is all small talk, big numbers and constant contact, they assume it's not for them. But it is! Zack politely examines and then smashes the "dusty old rules" of standard networking advice. She shows how the very traits that ordinarily make people networking-averse can be for an approach that is just as effective as more traditional approaches, if not better.
.
*NO PURCHASE NECESSARY. Enter between 12:01 am (PST) October 1st, 2017 and 11:59 pm (PST) October 31st, 2017. One entry per person. Open to US residents who are 18 and older. Void where prohibited or restricted by law. See Official Rules for full details.*