To close out our 25th anniversary celebration, we're giving away:
OVERCOMING BIAS by Tiffany Jana and Matthew Freeman
TELL ME ABOUT YOURSELF by Hollie Murchison
Overcoming Bias (2016) by Tiffany Jana and Matthew Freeman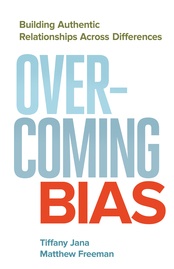 Overcoming Bias explores how we all harbor unconscious assumptions that can get in the way of our good intentions and keep us from building authentic relationships with people different from ourselves. Tiffany Jana and Matthew Freeman use vivid stories and fun (yes, fun!) exercises and activities to help readers reflect on their personal experiences and uncover how hidden biases are formed. By becoming more self-aware, you can change knee-jerk reactions, conquer fears of the unknown, and prevail over closed-mindedness.





Tell Me About Yourself (2017) by Hollie Murchison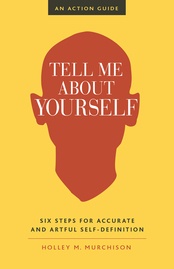 Sometimes you get only one chance. A good introduction can create connections and open doors. Tell Me About Yourself pairs interviews and case studies with a simple, scalable framework, helping you craft and deliver comprehensive, compelling, and generally kick-ass introductions and personal stories for yourself, your team, or your company. In an ever-changing innovation economy and a climate that demands we put our best foot forward to create change, there's no better time to learn how to articulate your usefulness to the world.


**This final contest runs now through December 31st!**
*NO PURCHASE NECESSARY. Enter between 12:01 am (PST) December 1st, 2017 and 11:59 pm (PST) December 31st, 2017. One entry per person. Open to US residents who are 18 and older. Void where prohibited or restricted by law. See Official Rules for full details.*